Join Us
Is it YOU that we're looking for?
Unlike most other print operations, TJ Books is fortunate to be based right near to the sea, in Padstow, Cornwall. And our people-first business is all about enabling our team to be able to make the most of our location, and the enviable Cornish lifestyle.
We are a leading employer in the area, and pride ourselves on being a successful, well-known business, committed to focusing on a bright future, and collectively going places. Our can-do attitude, and place in the fast-paced, dynamic industry, means we're always on the look-out for new talent, and people who are seeking a role in a thriving company.
Printing provides a plethora of long-game options for good people who are interested in a job role that suits their personality and their ambitions. We offer a higher salary and more benefits than many of our surrounding neighbours and we are interested in hearing from people who are straight out of school or college, as well as those who have an impressive set of skills and experience within the print world, or interesting transferrable skills.
If you think you could make a great addition to our team, please email your CV to [email protected].
Manufacturing/Bindery Assistant
Looking to start a new career in the Print Industry? This is a great role to start you on your journey. The Bindery is the final stage in preparing the books for our customers and therefore the person carrying out this role is has an important part to play in making sure everything is in line with the customer requirements.
For those who are interested in learning more there are often opportunities to move into an Operator role at a later stage or even learn about a completely new area of the business.
Main Duties:
Safe and efficient packing of soft and hardback books ready for despatch whislt ensuring the book is of a consistent high quality and matches the customer order
Ensure accurate data is submitted to the Management Information System
Ensure daily housekeeping is carried out
Person Specification:
Good attention to detail
Strong work organisational skills
Flexible approach to working hours
Enthusiastic and positive
mailto:

[email protected]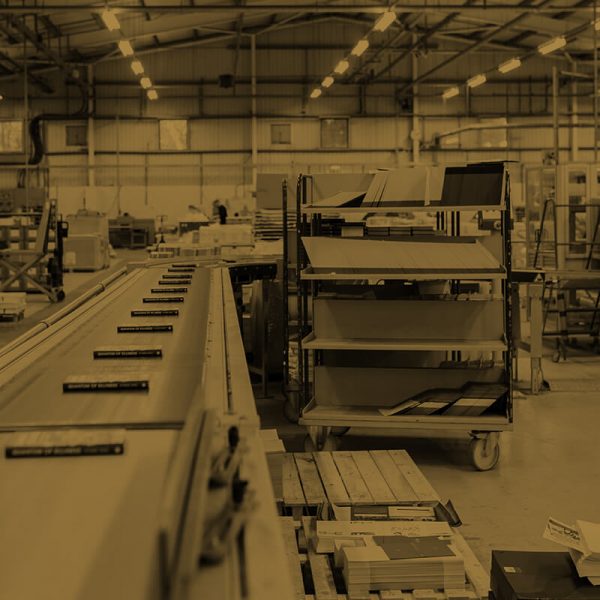 Workflow Apprentice
Curious about the world of Print? Like working with Computer software? Then why not apply to join our team as an Apprentice? We are looking for a capable and curious individual to learn the processes involved in getting a book ready for printing. This involves manipulating and managing customer files and images through various software such as Adobe or Illustrator etc to enable it to move to the press for printing.
This role will involve off the job training
Main Duties:
Confirm that digital files required for the printing process are present, valid, correctly formatted and of the desired type (preflight) to ensure suitability for printing
Make changes to files as required
Prepare files for imposition for Lithographic platemaking and Digital output
Output lithographic printing plates
Advise Client Services of potential issues with files and offer solutions
Communicate with customers via email, phone and face to face
Act as a backup for other internal departments as required
Person Specification:
IT literacy is essential
Good level of Maths and English
Experience of any Adobe software is useful
Excellent communication skills whether face to face, via email or telephone
Give clear concise information
Good organisational skills, ability to prioritise and meet deadlines
Ability to understand routine instructions
Positive approach to problem resolution
mailto:

[email protected]
Electrical Engineer/Electrician
As part of the rebranding and relaunch of the business we have invested significantly in new machinery to help us be fit for the future whatever that may look like and we now need a talented Electrical Engineer/Electrician to join us.
Our maintenance team have a vital role in installing new kit (during lockdown we continued with our multi-million pound investment programme), keeping existing equipment running and ensuring the facilities are fit for purpose. We need to maintain compliance with both legal and company standards whilst maintaining production capacity.
To complete the team we are looking for a qualified Electrician/Electrical Engineer who can deliver efficiencies in response times, fault finding and monitoring performance of repairs.
Main duties:
Planned repair and maintenance of printing and bookbinding machinery to acceptable company standards and conforming to all relevant legal requirements
Daily repair, maintenance and inspection of all ancillary equipment associated with the site and buildings
Installation and project work on equipment associated with the printing and bookbinding trade plus ancillary equipment associated with the site and buildings
To be able to work alone and under own initiative to maintain high company standards of maintenance and health and safety
To assist in the supervision and training of apprentices
Person specification/technical experience:
Previous experience of maintenance and repair of production machinery
City & Guilds/NVQ in Electrical or Electronic Engineering or equivalent
Knowledge of health and safety legislation regarding safe work practises
Ability to work in a high speed deadline driven environment
A can-do flexible approach to work and a willingness to drive quality and continuous improvement
Comfortable working under own initiative or as part of a team
Experience working with industry standard systems and processes (ISO 9001, 14001, 27001, 45001)
The role is based on a rotating double day shift of 0600-1400 and 1400-2200 although some flexibility will be required.
mailto:

[email protected]