Services
At TJ Books we will help you through the life cycle service of manufacturing your book, from initial contact right through to production. We can print an array of options such as catalogues, brochures, and books. With the use of Auto Stock Replenishment models as well as Print on Demand we can make sure the service is always there when you need it most. Additionally, we provide a lot of different services to allow you to make your book as bespoke as you desire. All extras will come at an additional cost.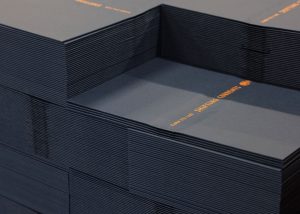 Cover options:
We can provide limp and hardback books depending on preference and the use of the
book. Rounded back spine, flat back spine, board hollow cased spine, press pahn cased spine.
PPC (Printed paper cover)
Cloth / Wibalin covers which can be seen at: https://www.winter-company.com/
Lamination options:
Raw bound book – perfect for those that want a more eco-friendly book.
Soft-touch- a luxury feel book however not great for dark colours as it easily shows marks.
Anti-scuff – Similar texture to soft-touch but better for those darker colours.
Gloss – A shiny reflective surface perfect for those that need a hard-wearing book.
Matt – A satisfying finish that feels matt to the touch.
The final touches:
Foiling text which we can do in-house, if you want the whole book covered in foil and it is a detailed design, we might have to outsource this with one of our partners.
Alongside our classic Wiblin covers, we also offer alternative bound fabrics all of which can have foil on or be printed on in-house.
Head and tail ends/ ribbons are speciality finishes and the ribbon markers are added by hand.
Tip-ins are inserted into the book by hand, such as a map that you wish to open and fold back into the book.
A limp fold cover simulates a jacket but for limp books therefore the cover has additional flaps which fold out.
Spot UV is where certain area of the book is shiny and because we use a thick coating it creates this very tactile effect to a book. Creating depth and contrast to a printed cover.
Just in! A sticker line is our newest printing edition sticker application machine which places a sticker on books i.e.,2021 best-selling novel.
Packaging – Typically we will package these in cardboard cartons that are double-walled so that your books are protected. Either these will be delivered using a courier or on pallets depending on how large the book order is.
At TJ Books we have invested a lot into our Auto Stock Replenishment/Print On Demand services. We have invested in the latest book printing technology increasing our output. Allowing...
Read more